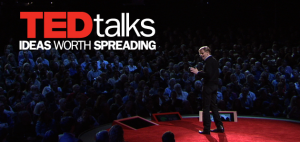 Music exists as one of the essential pillars of human creativity and as such it comes as no surprise that the beloved lecture series TED Talks frequently turns its stage over to the arts' great thinkers and performers. We rounded up our favourite talks on the subject.

Megan Washington: Why I live in mortal dread of public speaking
Since childhood Megan Washington has had a stutter. This talk got a lot of traction in the press and for good reason: watching Megan Washington stand starkly alone on that giant stage while explaining her stutter, you can't help admiring her courage. Washington explains the therapeutic idea of "smooth speech" and how singing became her self-prescribed treatment as a child, and then her livelihood. Full story.
Cara Anderson (Music Australia) / December 16, 2016
Weblink : http://musicaustralia.org.au/
Photo credit : http://musicaustralia.org.au/