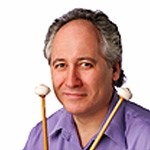 DUJIANGYAN, China – Tang Zhongxuan remembers the night after the earthquake, when sleeping indoors was no longer safe but outside the rain had arrived.


Thousands were dead, and more than half the town's buildings had been destroyed; his own home was skewed and teetering. But he, his wife, and their 8-month-old baby were uninjured, so the 32-year-old English teacher found two trees, tied ropes between them, and created shelter with a blanket – their home for the next three weeks. Tang considered himself lucky. One neighbor slept under an umbrella.
Few signs of "5.12 Wenchuan" – the 7.9 magnitude earthquake that devastated Sichuan Province's Wenchuan County on May 12, 2008 – were apparent Monday as Tang led four Philadelphia Orchestra musicians through Du Jiang Yan Tian Ma School, which the orchestra had helped rebuild.
The musicians, led by violinist Phil Kates, were on an Asia-tour free day and had come to Dujiangyan for the dedication of the school's Philadelphia Orchestra Project Hope Classroom.
The spacious new music room was the fruit of an endeavor begun two years ago, when the orchestra, touring China only weeks after the earthquake, agreed to have one of its concerts televised for relief fund-raising. In addition, individual orchestra members donated $5,000 specifically for the music room. And despite an official government ban on foreigners in the quake-affected region, Kates went a step further, making his way to an area only 20 miles from the epicenter to play impromptu children's concerts.
On Monday – in a room decorated with Beethoven and Mozart likenesses, and a Philadelphia Orchestra poster with now-retired music director Wolfgang Sawallisch – Kates returned with violinist Paul Roby, percussionist Don Liuzzi, and tuba player Carol Jantsch to play a program of Brahms and Telemann. Exotic percussion instruments were passed to the kids. Local choruses and brass bands played.
"This visit may influence the students for their whole lives," school headmaster Fu Qiang said at lunch after the concert. "The students will work harder on music and English if they know that you're coming back."
It's hardly out of the question for Kates. Having played school concerts as a preteen at the urging of his school-principal father, the 51-year-old native Philadelphian has rarely let geography stand in the way of making musical contact with kids. In doing so, he has earned a reputation for taking quixotic travel digressions on tour, often arriving back at concerts barely in the nick of time. (Mention that you're going along on one of his sojourns, and orchestra members jokingly reply, "It's been nice knowing ya.")
"This is not something I'd have the courage to do on my own," said violinist Roby.
"What's the worst that could happen?" says Kates.
Getting stuck in a blizzard on a mountain pass in the Andes between Buenos Aires and Santiago? That incident is part of orchestra lore. Is it true? "Blizzard? Which one?" he says. There have been a few.
The 2008 post-earthquake trip to Dujiangyan was tense even by his standards. Kates wanted to help somehow but wondered if playing music would just get in the way of rescuing and rebuilding. But every inquiry was met with hearty encouragement. The orchestra has a number of Asian players, some with families in China. A cousin of one became Kates' interpreter, and a friend of a friend was his driver though areas with extremely narrow roads and bicycle gridlock.
The flight to China landed at 10 a.m., and Kates was on his way by noon – the exact moment the anti-foreigner ban took effect. He says he just stayed quietly in the back seat "and tried to look Asian."
Once in Mianzhu, he set up shop in a temporary classroom. The children were quieter and more subdued than other groups he'd played for – understandably, given their trauma. Roughly a third of the local population had died only weeks earlier.
Kates' approach, then as now, is hands on. One of his standby selections is a waltz by Carl Maria von Weber arranged so every phrase has a pizzicato string that he invites kids to pluck on cue. How much young, rural Asian audiences appreciate Western classical music is beside the point. No matter whom he's playing to, Kates believes the most important element is eye contact. "Usually while playing, I like to go right up to the one person who's trying to pretend I'm not there," he says.
Now, in 2010, everything seems back to normal in rural Dujiangyan. People spend the afternoon playing mah-jongg, and joke about how Sichuan Province exports spicy foods and beauty contest winners ("spice girls," of course). Kates samples the local beer after concerts; above all else, he has fun.
His work in China – or at least with the China Youth Development Foundation, which facilitated this visit – would seem to be done for the time being. The only remaining signs of the earthquake are a few cracks in walls and bridges.
The people perhaps have more cracks, but theirs are better disguised. Only in coming months will schoolteacher Tang have a true home again, as opposed to rented rooms. When he tries to describe the aftermath, his struggle with words ends with a barely adequate one: "Difficult."
Who knows what cracks the kids harbor? "I can't see into their hearts," Kates says.
But he can come back to play music. "When I get so old that I start scaring children, I'll stop," he says.

David Patrick Stearns | May 4, 2010
Weblink: http://www.philly.com/