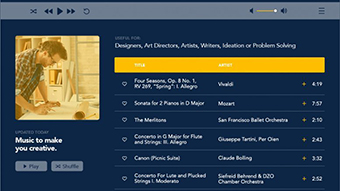 How do you motivate your staff when working remotely? Simple: play them some songs.

The loans provider Transmit Startups came up with a playlist using scientific studies that showed listening to the right music can contribute to work performance, happy songs can make people 23 per cent more creative and upbeat tunes can help them to perform repetitive tasks faster
Its findings included these nuggets: Full story.
Director of Finance / April 14, 2020
Weblink : https://dofonline.co.uk
Photo credit : https://dofonline.co.uk