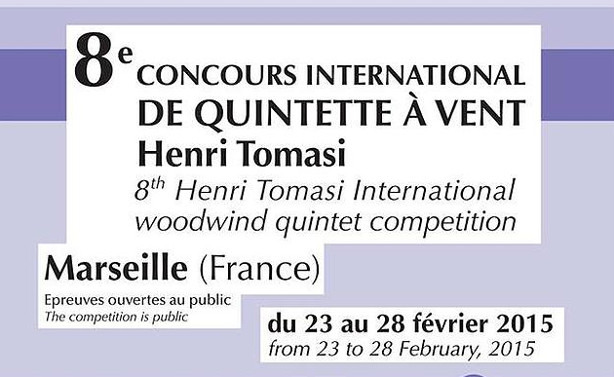 Category: Woodwind Quintet
Date: February 23 to 28, 2015
Country: France

Launched in 2001 by Institut Français des Instruments à Vent, the competition is held biennially in the historical city of Marseille, France. Being the only international competition dedicated to woodwind quintet, it aims to promote talented ensembles from around the world. Established conductors, composers and woodwind musicians are invited as jury members. Former jurors include Jean-Michel Demigné, Carlo Colombo and David Walter. Thomas Saulet (flute), Bernard Giraud (oboe), Frederic Baron (bassoon), Daniel Paloyan (clarinet), Renaud Taupinard (English Horn) and many more are some of the previous winners.