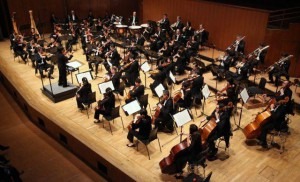 For Johann Sebastian Bach, composing was a simple matter: "All you have to do is touch the right key at the right time and the instrument will play itself." He neglected to mention that this only holds true for musicians who practice for decades. It also helps if the artist is a genius.

As Paul Elie points out in his idiosyncratic Reinventing Bach, the eighteenth-century composer was not only the most significant musician of his time, but of our time as well. Johann Sebastian married young, and when his wife died, remarried, fathering 20 children in all. Throughout his long career, he maintained his roles as provider, husband, parent, and grandparent—as well as court musician, choirmaster, church organist, and composer of well over 1,000 works. These included cantatas, concertos, orchestral and chamber music; compositions for solo keyboard, violin, and cello; and fugues invented on the spot to entertain King Frederick II of Prussia.
Yet he remained modest about his accomplishments and deeply religious about his vocation. "The aim and final reason of all music," he believed, "should be none else but the glory of God and refreshing the soul. Where this is not observed there will be no music, but only a devilish hubbub."
Even in a secular age, Bach's convictions remain persuasive—so persuasive that they can energize the weariest musicians and calm the most agitated spirits. Though his popularity waned in the nineteenth century, it returned in the twentieth, thanks to modern innovations. In 1940, for example, Walt Disney used Leopold Stokowski's Bach transcriptions for his animated feature, Fantasia. During the much-maligned 1950s, preeminent Bach interpreters Pablo Casals (cello) and Nobelist Albert Schweitzer (organ), both approaching 80, literally went on the record, cutting newfangled LPs in tribute to their favorite composer. The disks gained worldwide popularity.
During the same period, a 23-year-old Canadian named Glenn Gould emerged from obscurity with austere, sparkling interpretations of Bach's Goldberg Variations. These recordings shook the music world. "There is no piece whose history is so divided into 'before' and 'after' by one performer," observes Elie. To hear the "before" is "like seeing a photograph of your spouse from just before the two of you met. You know each other well, but not yet."
A generation later, another musician added to the revival, first on LPs and then on a new technology called the compact disc. The young cellist had a name no one could forget—Yo-Yo Ma—and a style no one could ignore. Ma performed his radiant interpretations of Bach's Unaccompanied Cello Suites at the White House, on TV dramas, in Hollywood films, and at the homes of fellow musicians and celebrated fans. "Your playing is the best argument I've ever heard for the existence of God," Steve Jobs told the cellist, "because I don't believe a human being alone can do this."
The signal achievement of that worshipful Bach fan was the iPad, which has not only changed the way people read books and e-mail; it has also altered the way musicians read scores. Players, Elie enthuses, "adopted the iPad immediately. Set on a music stand or a piano's music rack, it effortlessly displayed a digital score. Out went the brass lamps; now and forever more, when the lights go down all eyes will go to the rectangular glow."
There is a downside to all this. Within a few decades, recordings have gone from a metal needle in a plastic groove to a laser reading data from a polycarbonate disk to microchips stored in devices like the space-saving iPod and MP3 formats. Each invention made the listener's life a little easier. Out went the bulky tweeters and woofers, the amplifiers and pre-amps. In their place came noise-canceling headphones. The trouble is, each invention brought with it a lower sound quality. Elie considers this is a small price to pay for progress. Live music, in his view, now "seems insubstantial and elusive, made somewhere once for a little while and then allowed to go away."
Committed concertgoers know that's not the case. There's no substitute for authentic in-person performances, whether the music is generated by a rock group on amplified guitars or a classical soloist on a harpsichord. Elie scores one valid point: technology deserves a standing ovation for making Bach accessible to millions. But a listener content with sonic reductions is like a Rembrandt admirer satisfied with mass-produced miniatures. Real music lovers make a point of listening to real people play real pieces on real instruments in real time. Those notes do indeed vanish into the air of the concert hall. But they linger for a lifetime in the mind's ear.

Stefan Kanfer (City Journal) / February 15, 2013

Weblink : http://www.city-journal.org/
Photo credit : http://hk.asia-city.com/