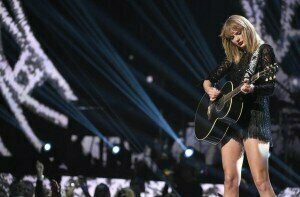 A study says live gigs could increase well-being by 21 percent

Going to a gig will help you live longer, according to new research.
According to a new study by O2 – which owns some of the largest music venues in the UK – alongside Goldsmith University's Associate Lecturer Patrick Fagan, regularly attending live shows can help expand your lifespan.
The study says that 20 minutes at a show "can lead to a 21 percent increase in that feeling of well-being." Full story.
Ilana Kaplan (Independent) / March 27, 2018

Weblink : https://www.independent.co.uk/
Photo credit : https://www.independent.co.uk/