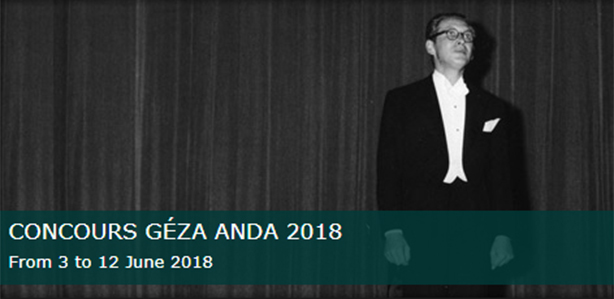 Category: Piano
Date: June 3 to 12, 2018
Country: Switzerland

Founded in memeory of the late Hungarian pianist Géza Anda by his widow Hortense Anda-Bührle, the Concours Géza Anda is a triennial international piano competition taking place in Zürich, Switzerland. With the purpose of promoting new talents, laureates are awarded to pass on the musical spirit of Géza Anda with a three-year free concert management which can include up to 200 engagements. Past winners include Konstanze Eickhorst (1988), Alexei Volodin (2003) and Jinsang Lee (2009).