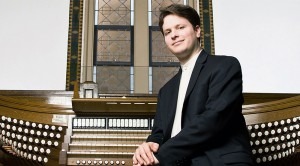 It was a simple remark over a casual lunch. But for organist Paul Jacobs, it represented everything wrong with the state of organ-playing today and the mind-set that has kept the pipe organ chained to the confines of academia and the church, and away from its rightful due in the concert hall.

"What happened to the 16-foot in the Franck?" Jacobs, 39, recalled being asked dismissively by a fellow juror at an international organ competition, in which the judges were also required to play.
It's easy to imagine Jacobs, who exudes a fervor for the organ that is almost disconcerting coming from his choir-boy face, carefully pausing in mid-bite to look up from his meal. "I decided not to use it," he replied. Full story.
T.R. Goldman (The Washington Post) / March 11, 2016
Weblink : https://www.washingtonpost.com/
Photo credit : http://elpasopromusica.org/