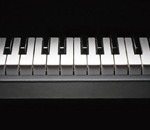 TWO centuries ago an elfin musical prodigy, Frédéric Chopin, was born in a village near Warsaw. At 11, he dazzled the Russian tsar, Alexander I, with his own piano music. His poetic performances continued to enthrall; at 22, he was at the pinnacle of Parisian society.


By the time he died at 39 he had written music of sublime beauty that "revolutionised the art form and opened the way for all modern music", thought Camille Saint-Saëns. Like Johann Sebastian Bach and Claude Debussy, he never wrote a bad piece, and today Chopin's music is more widely loved. "Time," Chopin wrote, "is the best censor."
Adam Zamoyski's significantly updated biography of Chopin (to coincide with the bicentenary of his birth on February 22nd) is a scholarly yet highly readable account of the Polish composer's life. But it is no hagiography. The author's insights into the mind and milieu of Chopin reveal an unstable, shy and sickly individual, whose unfailing politeness, modesty and effervescent humour were as common as his petulance and bossiness.
Chopin's aura drew a loyal bunch of friends. But his private life was a depressing saga of unrequited passions, as much a source of gossip in Orleanist Paris as it is of curiosity today. He was "prepared to give everything but never gave himself," noted his friend and admirer, Franz Liszt. "When it comes to feelings, I'm always in syncopation with others," Chopin lamented.
The only exception was a volatile affair with George Sand, a domineering, chain-smoking French novelist five years his senior, which began hesitantly in 1838. She became captivated by this angelic "little creature". They lived together with her two children, travelled to Spain and blissfully whiled away their time at Sand's ancestral property at Nohant. The affair unravelled acrimoniously in 1847. How long their relationship was physical is contested; Chopin struggled with intimacy. His passionate letters to male friends from his youth, and a marked facility for male company, suggest a latent homosexuality.
Chopin's decrepit health reinforced his emotional trauma. His life was routinely punctured by bouts of infection, tuberculosis, severe anxiety, toothache and influenza. It is even possible he had undiagnosed cystic fibrosis. Such frailty at least provided more time for composition; he avoided the strenuous concert hall whenever he could.
Chopin was at the vanguard of Romantic music, but his own musical tastes were conservative. Where Felix Mendelssohn and Liszt were lionised, Chopin preferred Bach and Wolfgang Amadeus Mozart. He refused to imbue his music with a patriotic mission or himself with any grand purpose, preferring art for art's sake. He was also uncomfortable with the muscular nationalism other musicians were embracing. Once settled in Paris from 1831 he never returned to his native Poland. Sand thought him backwards and bigoted in everything but music.
Chopin fled Paris in 1848 to escape the revolution, and toured England and Scotland. The stress of travel enervated him completely, and his creative spirit shrivelled. "Why does God not kill me straight away?" he wrote plaintively. The end came soon. On his return to Paris he began coughing up blood. He died, lonely and sad, emitting "horrifying sobs", in October 1849; yet his lavish funeral in Paris drew thousands of mourners.
Chopin: Prince of the Romantics. By Adam Zamoyski.
Harper; 356 pages; £12.99.

The Economist print edition | February 4, 2010
Weblink: www.economist.com/books/displaystory.cfm?story_id=15450490