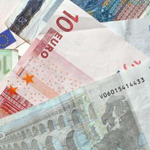 ARMIN Rohde is breathless. Not from his fencing lesson — preparation for a stage performance of Cyrano de Bergerac — but out of anger.


"What is happening to our cultural landscape?" fumes the 55-year-old, one of Germany's best-known character actors.
"Europe was different . . . exactly because we had theatres in every town, the best art collections, a sense of history and performance. And now what? We're shutting it all down to save the equivalent of a kid's pocket money!"
The financial crisis and the need to escape crippling levels of public debt has prompted severe cutbacks in the arts throughout Europe. La Scala in Milan has been forced to cancel performances by Placido Domingo; audiences at each of Italy's 14 opera houses are treated to speeches declaring the "murder of opera". In Paris the Louvre, Musee d'Orsay and the Pompidou Centre are having to give up exhibitions and put renovation work on hold. In Spain the head of the national library resigned after losing almost 15 per cent from her E52 million ($78m) budget.
Cost-cutting politicians see culture as a soft target: somehow an unemployed singer does not have the same electoral impact as an unemployed car worker. As a result the knife is slicing to the very quick of European identity. The French Culture Ministry has ordered 10 per cent cuts over the next three years. "We are all under pressure," says Thibaud de Camas, deputy director of the Cite de la Musique in Paris.
In Germany, where cultural sponsorship is largely at local level, a great scythe has been taken to theatres. Cologne is cutting 30 per cent of its cultural budget. The Mayor of Cottbus is sacking 20 per cent of the staff of his cultural department. Because of huge debts and declining revenue, local authorities in Germany are having to cut E12 billion over the next four years.
For Rohde the tragedy is symbolised by the shutting down of the Wuppertal civic theatre where, as the son of a Ruhr miner, he first got a taste for public performances. "My parents loved classical music, listened to recitals on the radio, but I don't suppose they even knew there was a theatre in the town. But when I went there as an 18-year-old to watch Pina Bausch, it was a revelation. It changed my life."
Across Europe the age of austerity is beginning to drain the reservoir of talent. Cecilie, half-German, half-French, was in the dance chorus at one of the big Berlin opera houses. "It was not enough to live on but we all supplemented our fees by giving dance or piano lessons," she says of 2007. "Then came the first stage of the financial meltdown and I got maybe two or three performances a month. We all took on more and more private lessons. So the rates went down — and I ended up teaching yoga."
Now there are no more stage performances, yoga is done on the cheap and Cecilie works as an evening shelf-stacker for a supermarket.
Critics say the savings achieved by closing the Wuppertal theatre or cutting the corps de ballet are a minimal contribution to the debt crisis. "The share of culture in regional and local authority budgets averages only around 1.9 per cent," says Germany's Culture Minister Bernd Neumann. "You are not going to get us out of the national financial crisis by tinkering around with these sums — we have to protect culture, not abandon it."
It is, of course, the big projects that are attracting attention. In Hamburg, since 2007 the regional government has been building a philharmonic concert hall that is Germany's answer to the Sydney Opera House. The 28-storey building is intended to accommodate over 2100 listeners in the main auditorium. A feasibility study in 2005 put the cost at about E77m. By 2008 it had risen to E323m. Now it looks closer to E350m, and rising, with the completion date disappearing into the horizon. Its defenders say if Hamburg is to brand itself as a cultural metropolis, it needs to offer something better to music lovers than Berlin.
The obvious reaction to the crisis is to seek out public-private sponsorship or alternative funding. About E68m has been raised, for example, by the Hamburgers for the philharmonic building. But private sponsors are almost as strapped as public treasurers.
The city of Bonn has just agreed with its corporate partners to drop a E75m plan to build a Beethoven concert house.
The answer seems to be smaller exhibitions, more modest operas with smaller casts, higher museum fees and more commercialisation. Many museums now rent out their rooms for wedding parties. "The basic rule", a German museum director says, "is the bigger the skeleton you have, the better. People will pay through the nose — enough to pay my staff for a week — to party next to a dinosaur."


Roger Boyes | July 20, 2010
Weblink: http://www.theaustralian.com.au/
Photo credit: http://eurosite.com/