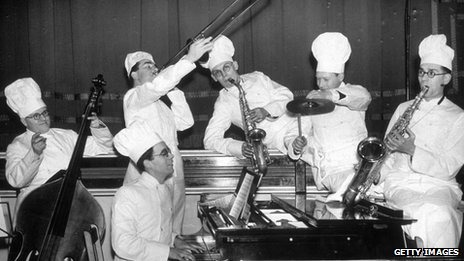 Police in England and Wales paid £660,952 for licences so staff could listen to music in offices in the past year, a Freedom of Information request has revealed. But does music played at work help or hinder employees, asks Vanessa Barford.

The law requires businesses that play any recorded music in public to get licenses from the Performing Right Society (PRS), which collects fees and pays royalties to composers and their publishers.
Listening to a device through headphones, however, is free.
For the silence-at-work camp, the distinction provides a simple solution. Those that want to listen to music can use earphones to escape an environment that's too noisy – or too quiet – without inflicting the same white noise on colleagues.
But how does music affect workers?
PRS, which clearly has a vested interest in music being played at work, cites research stats such as a) 73% of warehouse workers say they are more productive when good background music is being played, b) 65% of businesses say music in the workplace makes us more productive and c) one in five say they would lose business if they didn't play music.
Another study by Teresa Lesiuk at the Frost School of Music at the University of Miami found IT specialists who listened to music completed tasks more quickly and came up with better ideas than those who didn't.
Meanwhile, West Midland business owners would apparently turn down heating rather than silence the music and there have also been suggestions classical music boosts babies' brains.
However not everyone is convinced by the merits of music in the workplace.
"If people need a high level of concentration, it could be a distraction," says Dr Carolyn Axtell, at the Institute of Work Psychology.
The key is control, according to Dr Anneli Haake, who did a PhD in music psychology. "When people choose to listen there can be positive effects – it can be relaxing and help manage other distractions such as noise. But when it's imposed, they can find it annoying and stressful," she says.
Problems occur when colleagues clash. "You can look away if you don't want to see something, but you can't close your ears," she says.
Magazine Monitor (BBC News) / September 9, 2013

Weblink : http://www.bbc.co.uk/
Photo credit : http://www.bbc.co.uk/