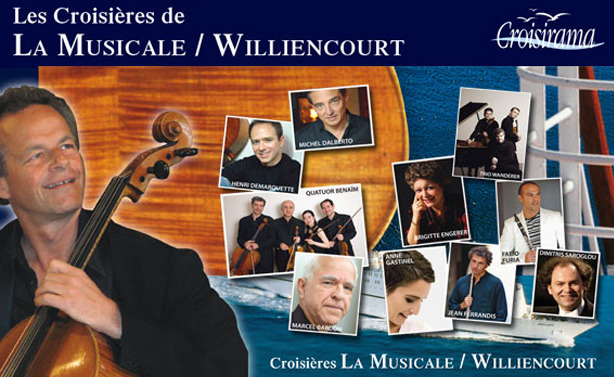 Date: October 4 to 11, 2021
Countries: France, Spain, Portugal

Established in 1994 by renowned cellist Dominique de Williencourt with the help of cruise specialist Antonio Donsanti, La Musicale aims to enhance travelling experience with live music performance on board. Apart from concerts showcasing world acclaimed artists, lectures and masterclasses held by reputable musicologists will also highlight the journey. As guests discuss face-to-face with musical experts, the cruise gently advances, offering breath-taking panoramic sceneries along the various routes.