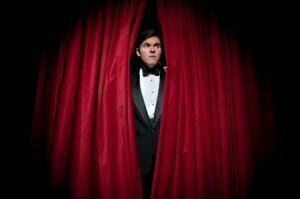 Whether a sold out stadium or an open mic night, stage fright can affect many in the performance industry, and is something artists are, more often than not, likely to have to deal with. Here we look at some effective coping strategies musicians can implement in order to deal with struggles of performance anxiety.

It doesn't matter if you're singing at a low-key wedding or performing at Wembley, stage fright can affect us all.
Most actors and musicians deal with performance anxiety at some point in their careers. Daniel Day-Lewis fled the theatre mid-show, Adele projectile vomited before a gig, and Ella Fitzgerald's career was built on the back of stage fright when, at the talent contest that launched her, she froze before a dance routine and decided to sing instead. Full story.
Hajar J. Woodland (Hypebot.com)

Weblink : http://www.hypebot.com/
Photo credit : http://www.hypebot.com/