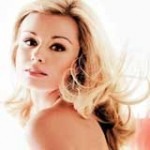 LONDON (Billboard) – A new outdoor music event is braving the British weather to bring the rock festival model to the classical genre. While one-off outdoor classical events in the United Kingdom are commonplace throughout the summer, the three-day Serenata Festival in Dorset, England, claims to be the first to offer on-site camping facilities along the lines of the Glastonbury fest.


Scheduled for August 26-28, the inaugural event has booked big classical crossover names like Welsh soprano Katherine Jenkins and Mancunian tenor Russell Watson in an attempt to attract classical fans. Adult weekend tickets start at 155 pounds ($236), but there are also a number of upscale options, including the 795-pound ($1,212) Serenata Club ticket, which includes silver-service three-course meals and private camping.
"The idea is to bring together both core classical and crossover artists," said Lesley Malpas, founder/managing director of Classical Festival Co., which is organizing Serenata. "You need really big, strong acts in your first year."
Jenkins' manager, Tara Joseph of Nettwerk Management in London, said she welcomes the approach.
"For the artist it's another avenue for live (performance), aside from traditional concert shows and picnic concerts," she said. "It shows how the crossover genre is expanding into new areas. I am confident that these festivals will spread internationally, as there is a huge market (for classical crossover)."
Malpas said sales of the 400 available Serenata Club tickets have been particularly strong since the festival's official launch April 21. She's targeting 4,000 ticket sales per day, with an event capacity of 5,000, but said, "We don't need to make massive profits to go into year two. We're taking a long-term view."
NOT EVERYONE CONVINCED
But more established classical outdoor events like the 8,000-capacity Kenwood Summer Proms, which this year features classical crossover starlet Faryl Smith and the Royal Philharmonic Orchestra, have so far resisted copying their rock counterparts.
"We've never considered adopting a camping model," said Nicola Creed, director of finance and administration at the 512-capacity Garsington Opera, a monthlong series of open-air classical concerts. "We'd anticipate it being a big undertaking in terms of logistics and planning. We work under fairly stringent planning laws as it is, and we operate on a very tight budget."
But others believe the model is viable, including composer Gabriel Prokofiev, who's also label director of classical indie Nonclassical and founder of the Nonclassical club nights held in London.
"Something like this is overdue," said Prokofiev, who also plays classical DJ sets at rock and dance music festivals like Truck Festival and the Big Chill. "I know from my experience that new listeners need to immerse themselves in classical music to appreciate it."
One man watching developments closely is British conductor Charles Hazlewood, who hosted a two-day, nonresidential outdoor event, Play the Field, last August on his Somerset, England, farm. Play the Field featured performances of Holst's "The Planets" and Vivaldi's "The Four Seasons" by the Hazlewood-led ensembles Excellent Device and Army of Generals, respectively, as well as other performers.
Hazlewood said he broke even on the event, which was attended by 4,000 people who paid up to 160 pounds ($244) per ticket. He plans to stage the event again in 2011, "with camping, a bigger venue and a bigger bed of investment."
"It does cost a lot of money to hold a music festival, but people came to mine," he added. "The demand is definitely there."
Melvin Benn, managing director of London-based Festival Republic, which organizes events ranging from the 25,000-capacity Latitude to the 82,000-capacity Reading Festival, said he applauds the idea of Serenata, but isn't convinced it will work.
"My gut tells me it will be tough," he said. "I am just not sure that the average Russell Watson fan wants to camp in a field for three nights."

Billboard | May 8, 2010
Weblink: http://www.reuters.com/