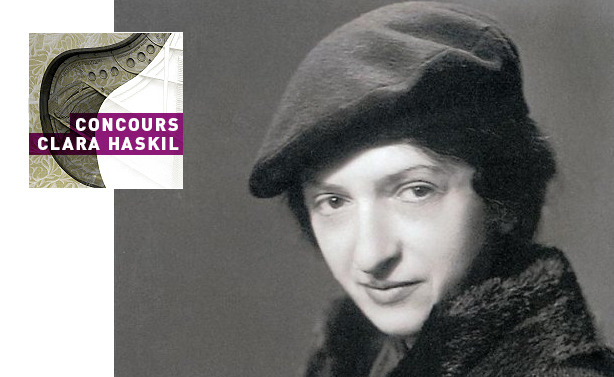 Category: Piano
Date: August 24 to 30, 2019
Country: Switzerland

The competition is founded in 1963 by close friends of Clara Haskil to honour and perpetuate the memory of the incomparable Swiss pianist as a renowned interpreter of the classical and early romantic repertoire. It is held biannually in Vevey, Switzerland, where she resided from 1942 until her death in 1960. A street was also named after her in memory of her passion and commitment towards music. Young pianists pursuing musical ideals as inspired by her are welcomed to participate in the contest. Previous winners include Christoph Eschenbach and Richard Goode, who had established their career with worldwide acclaim. Virtuoso pianists and conductors around the world are invited as jury members. Former jurors include Georges Athanasiadès, Cédric Pescia and Gary Graffman. The final round will be broadcasted live in Switzerland and abroad by Radio Suisse Romande-Espace 2 and by Television Suisse Romande.