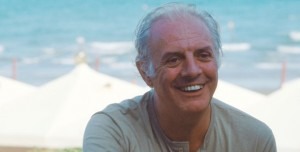 Nobel Prizewinner wrote foreword to Freemuse book

Dario Fo, famous for his cutting political satire has died at age 90. Fo, who won the Nobel prize for literature in 1997, was also a songwriter and during his lifetime experienced censorship not only in Italy, but in many other countries as well.
In 2007, he wrote a new foreword to the Freemuse book 'Shoot the singer' when it was published in Italian:
How could you possibly put a song behind bars? How can people kill a rhythm, a ballad, a refrain? Among all the possible aspects of censorship, music censorship is the most absurd and odious. That is why I think this a praiseworthy book, which provides us with an accurate document about the repression of music that is still taking place today. Full story.
Freemuse / October 13, 2016

Weblink : http://freemuse.org/
Photo credit : http://freemuse.org/