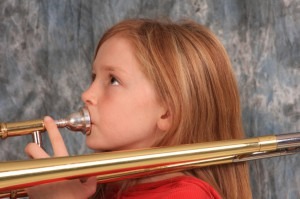 A colleague of mine made a great point: she said that kids show up to sports practice or ballet and do the work there. They are usually not expected to go home and work more (unless they are going to be Olympic athletes). So there's this expectation that students will learn whatever they need during their music lesson and not need to put extra time in at home. This is reinforced at home because as music programs get taken out of schools, less people are exposed to performance programs, and do not know what is involved with creating music.

What can we do to get our students to practice more?
Here's some ideas that I have used or have heard other well-known teachers implement. Some of these ideas will take time, but are worth it in the long run…
1. Get to know each of your students. This is a tall order, but showing interest in your students' lives builds trust. When you bring the conversation outside of music, it shows you are interested in more than one aspect of who they are. It shows you are about them as people. This can be as simple as noticing and talking about a special sticker on a student's folder to complementing them on an accomplishment in another subject or sport. Full story.
Donna Schwartz (National Association for Music Education) / April 14, 2015

Weblink : http://www.nafme.org/
Photo credit : http://www.nafme.org/