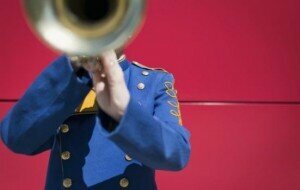 Musicians responding to a major new study reported severe levels of stress and depression, and extremely severe levels of anxiety.

Over 30% of professional musicians have battled with an eating disorder at some point in their life, according to major new research on the mental health of adult musicians.
Musicians also endure "severe" levels of stress and depression, "extremely severe" levels of anxiety, and a series of pressures that discourage them from reporting mental illnesses. Full story.
Christy Romer (Arts Professional) / July 18, 2017
Weblink : https://www.artsprofessional.co.uk/
Photo credit : https://www.artsprofessional.co.uk/